Inspire success and let go of life's stronghold.
Posted by JENELL BROWN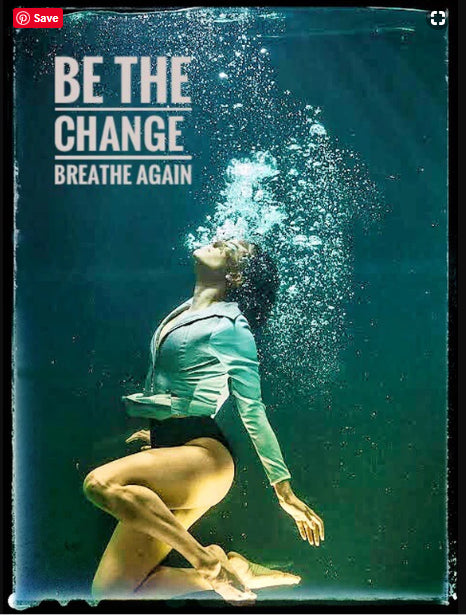 The whole foundation and ethos for my business are solely based around the betterment of health; both mentally and physically, self-improvement, helping others and making a change in this world we've made a home. I feel that by focusing your mind and energy on something that you genuinely believe in, allows having a purpose; creates calm for the mind and the soul; in a way that you've never been able to achieve in the past.
One of the most significant issues for me; is my compulsion to learn, spending time obsessively, sometimes to the point of imploding entirely. I would become hyper-focused, oblivious to everyone and everything around me, with an overwhelming necessity to know the ins and outs of it all; pressure for perfection, overthinking and over-complicating life and seeing the world from a perspective that is not healthy nor realistic or achievable.
Problem #1: The urge to share newly learnt information with those willing to listen; exploding like verbal diarrhea; which I could only imagine is not always pleasant for those on the receiving end.
Problem # 2: Pressure to achieve, succeed and thrive only adds undue stress to the well-being of mental and physical health; adding worry; expectations and the fear of failure. It is leading to defeat, disinterest, disengagement or procrastination.
Problem # 3: walking away or leaving projects unfinished with the deep anxiety of failure, the constant reminder; that yet again you didn't complete something that you were once so passionate and full of energy towards, leaving a scar on your soul, like a participation badge.
I was lucky enough to work with Lesa Blackham from Creating Calm; her life coach program has taught me the skills to be able to break down my thoughts; categorise them into what is essential and what is not. Lesa describes this perfectly- A Life Audit; eliminating, putting to the side or throwing away the things that are impeding you from succeeding and achieving. Using these skills, I have been able to segregate my life, find time for the essential elements, as well as constructively focus on bettering my health, both mentally and physically. Lesa is a fantastic human being and has a lot of skills to offer, and I highly recommend her program. It's all about taking life by the balls, setting aside all fears - facing them head on and going for it. Live your dream and succeed.
There are always going to be haters; people that make your life hard or have their opinion about what you are doing; but that's OK; because their views and thoughts are based on a deep seeded ingrained set of beliefs, values and social perspectives; that have been developed over time due to their upbringing, past experiences and influences. They have not yet learnt to look at their lives objectively, perspectively, and with clarity like you. I should know because I was once in this position, living with my rose coloured glasses; only considering that what I had to say, was more important than anything anyone else had to offer. Once Lesa equipped me with the vital tools to look at my life outside of the box, I was able to acknowledge what I wanted to put back in before jumped back in myself and looked back out.
Taking notice of the situations which are out of your control and, assessing how to deal with them consciously, is one of the best things that I have ever done for myself. Far too much of my energy was utilised worrying; fearing; over thinking; making assumptions; based on what I believed to be accurate; worrying about what other people thought or their reactions to things that I did; consumed my life. I was out of energy, exhausted and spent - as though I had just run a 40km marathon. I invested too much time worrying about the things that could potentially happen - that I had stopped living my life. Lesa put me back in my driver's seat, and I am no longer a passenger in my life - I am once again the driver.
I much believe that my primary chosen career as an Education Assistant for Special Needs students, creates an environment where I can further extend my expertise and knowledge to the students that I work with, passing on the skills to them to be able to deal with their stresses constructively and with more perspective. The skills that I have learnt also provide me with a more positive and calm approach, taking into account the situation and feelings of others, and their personal and unique and diverse situations. This career offers such a reward when you see the students develop these skills and succeed in their lives.
I have now further supplemented this growth by incorporating this approach and skills that I have learnt into my business at Total Wellness Esperance, which I feel is a haven for expression and ideas and passing on information that can help others to achieve what I have. Not only can I pass on this information through my blogs to others; I feel that I have sourced and researched some fantastic companies with solid ethos and foundations that match my own. All products have been personally tested to ensure effectiveness and quality.
- Incorporating a life plan; (may I suggest Lesa Blackham, Creating Calm Esperance). Assessing and changing aspects of your life,
-Adding some assistive techniques - such as herbal teas (Pukka Herbal),
-100% pure essential oils (Plant Therapy)
-making a change in the health of your living environment by eliminating toxins (Organic Clean)
-pampering yourself with some natural, organic beauty and wellness products which invigorate the soul and inspires new beginnings.(Weleda, Shampoo with a purpose, Evodia)
- self-help books, adult colouring or journalling/
And you will be well on your way to putting yourself back in the driver's seat.
If you are interested, all of these fantastic products are on my web page or Facebook or Instagram pages for viewing.
FIND US ON * FaceBook * Pinterest * Google
Collection 2019
Sale 70% Off
Third slide